Welcome to GoFox Electrical Taupo
Dedicated to the Taupō district, GoFox Electrical Taupō can offer customers a full range of electrical services, from new homes to retail and commercial installations.
Bringing years of electrical industry experience, from New Zealand and international, a focus on customer service, GoFox Taupō are the Go To Team for all electrical services
Meet the owner of GoFox Taupō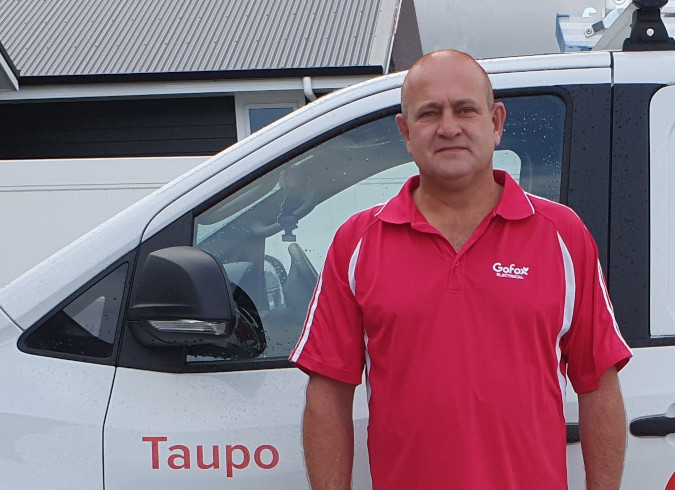 Peter de Kock
Since qualifying as an electrician in South Africa, Peter has carried out a broad spectrum of electrical work, later starting his own electrical company, which he operated until his immigration to New Zealand.
Coming from a small town, Peter and his wife Janine wanted to settle in a smaller New Zealand community, away from the big city rat race. Taupō was selected as the place to settle, where they could become part of the local community and enjoy the outdoor lifestyles available.
Equipment Servicing and Maintenance
Lighting Design and Installation